Welcome to my Website about Frosty The Race Car from Cars 2
Here is a link to the movie he was in Wiki page: CARS 2.
Here's is pic of him: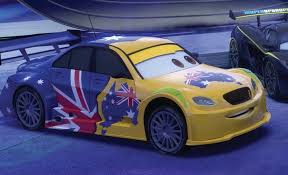 He has two line in the whole movie:
"Hey Lighting, Can you belive this party?"
"Check out that tow truck!!"
Here is a list on him:
His full name is Frosty Winterbumper.
He was voiced by my favourite race car driver(Mark Winterbottom(pictured below))
He is only in the Australian Release
Other race car drivers are in his postion for other countries releases.
He is a Mercedes AMG DTM(German=Deutsche Tourenwagen Masters English=German Touring Car Masters) C-Class.
Here's some pictures of the voice actor. Earlier this year at the 2020 Supercars Launch.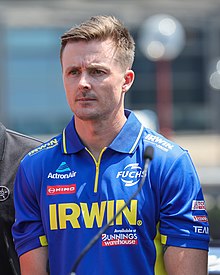 Saying his two lines.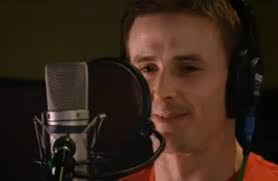 2 weeks after the release of Cars 2, Winterbottom ran the number #95 for Lighting Mcqueen and had Frosty instead of Winterbottom under the number on the side, as shown.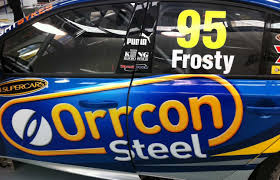 Here is a photo of the real life car.